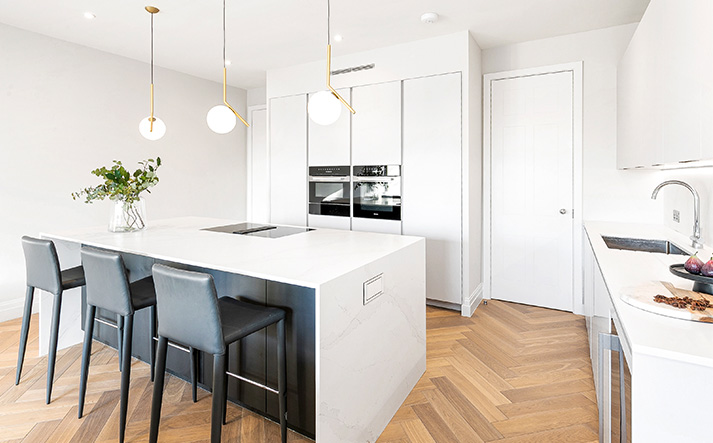 Twenty 5 Design provide award-winning kitchens for homeowners in the North of England
Predominantly supplying the design and installation of luxury units, the team can also do much more. From the option of high-end appliances to full renovations, Twenty 5 Design are more than just a kitchen supplier. My role as a content writer was to create blog posts to inspire and educate their readers.
The strategy was to create a weekly blog post which focused on their key areas of service. Topics included remodelling tips, new kitchen trends and the latest products. In fact, some of my favourite posts were around kitchen appliances, the company can supply brands like NEFF, Siemens and also Quooker. The Quooker CUBE, for instance, is an excellent product and is helping to reduce the way that we use plastic. With my help, the end result is a very full blog, bursting with interior knowledge. Offering endless tips and home inspiration, the company are likely to see more prospects visiting the showroom.
A snippet from a popular post
How to Achieve a Plastic-Free Kitchen with the Quooker CUBE
The new Quooker CUBE has got us thinking with its ability to remove the need for plastic bottles. The hot topic of the moment is certainly plastic and how we should significantly reduce and re-use. With this in mind, how can we cut our plastic consumption in a kitchen environment? Read on this week for some tips to use less including a little help from the Quooker CUBE.
Plastic-Free Sparkling Water
If you're a sparkling water lover, at last, there's a way to have up to 2 litres of sparkling water on tap. Did you know that….