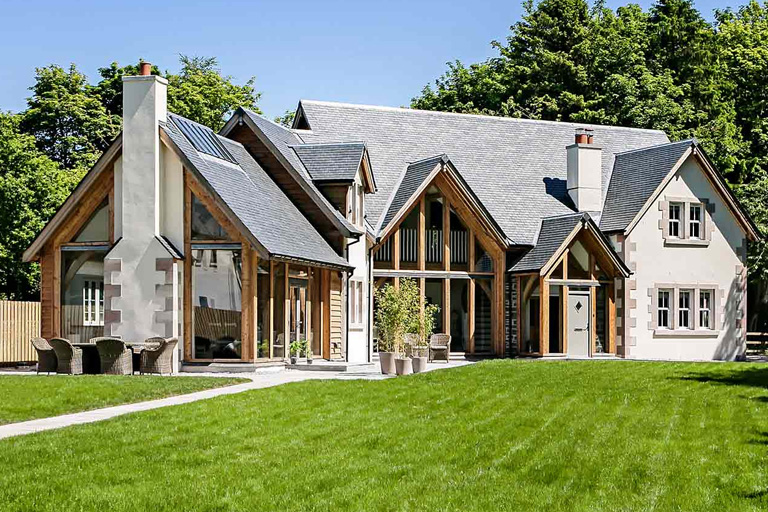 Leading Specialist in Oak Framed Buildings – A series of interior based blog posts
Oakwrights are award-winning specialists of bespoke oak framed builds. Whether it's a superb family home or extra space for guests, oak framed buildings serve a beautiful purpose. In fact, this traditional construction method is now more popular than ever with more self-builds using this technique. I was contacted by Oakwrights to help boost enquiries for their garages and extensions division.
Women are said to be mostly in charge when it comes to home purchasing decisions. The focus, therefore, was how we could make these oak outbuildings appeal to the female market. The brief was to create a series of interior based posts, a contrast to the regular construction advice on the blog. Enriched with keywords and exploring home trends, the blog saw a shift from technical content to more lifestyle.
Excellent customer service and communication are important to us as a brand. Hannah is very proactive and has a responsive approach when it comes to getting things done. Her writing skills are also adaptable and so will suit many sectors. Additionally, she has clear SEO expertise for online purposes which we found to be very valuable.
Lucy Holloway, Marketing Executive, Oakwrights.